UPAE Award Nominations and Homecoming 2017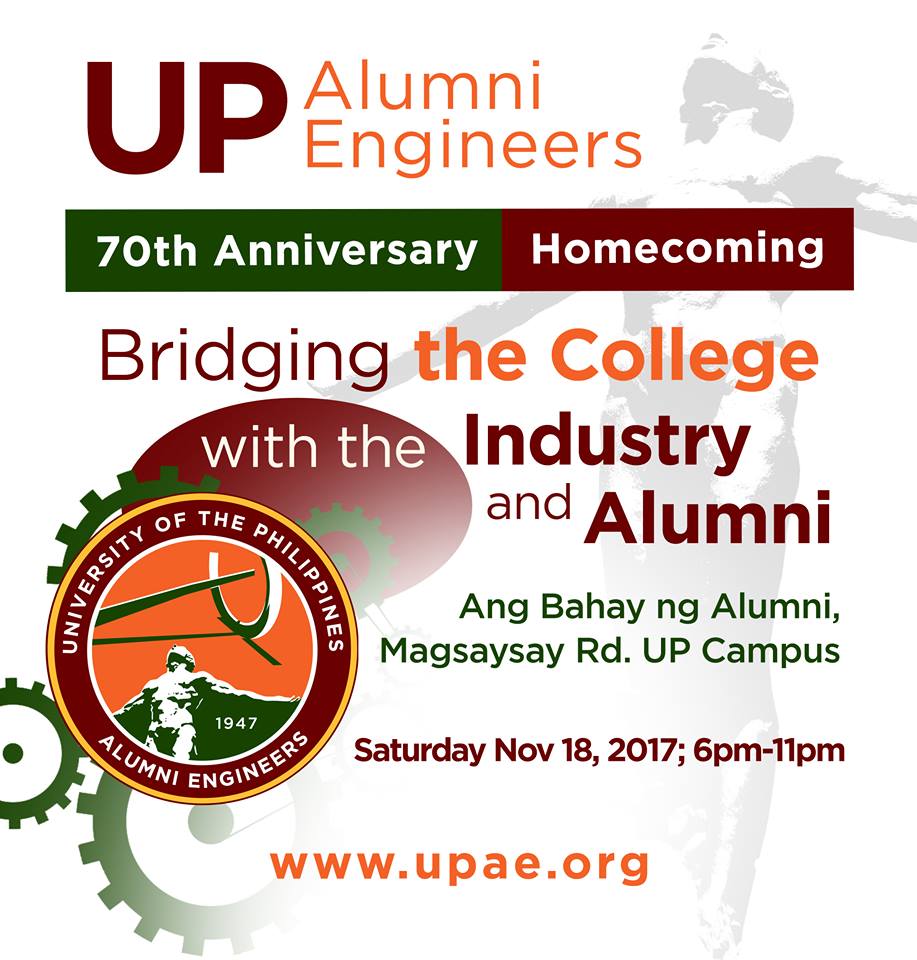 The Alumni Engineers Homecoming is just around the corner! It's that time of the year when we see our batch mates and fellow alumnae once again. On this night, we celebrate the achievements and advancements we've made as Alumni Engineers in the year that has gone by. Mark your calendars on November 18, 2017, 6pm-11pm we will be seeing each other at Ang Bahay ng Alumni. RSVP at our FB Event page now!
Are you a Ruby Jubilarian? See your special invitation here!
Of course, our Alumni Engineers Homecoming experience will not be the same with out the awards! This is why we have sent out a call for nominations!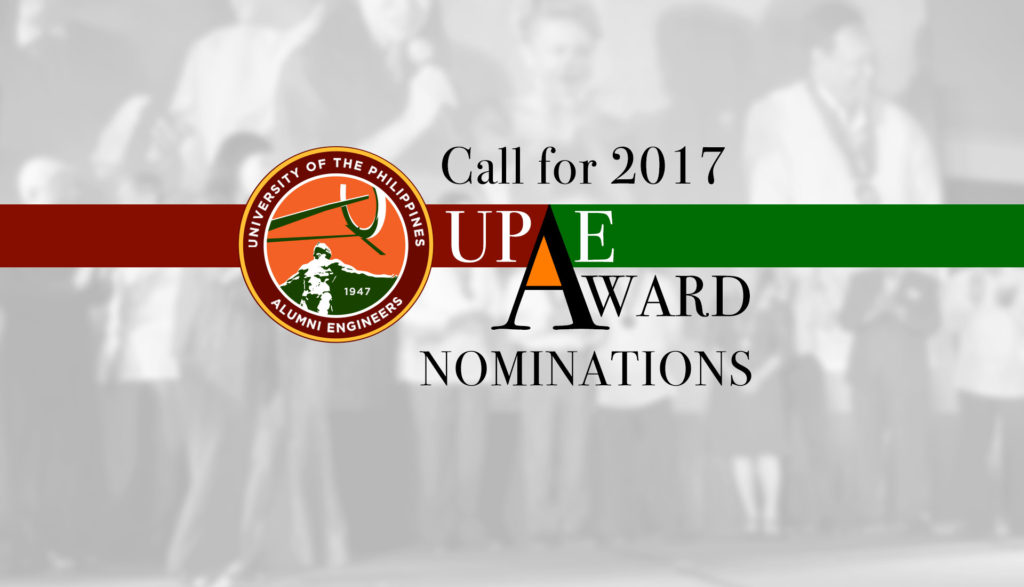 Deadline for Submissions is on September 30, 2017 !!
Annually, the UPAE recognizes outstanding alumni who have made significant contributions in the academe, industry and government. The UPAE Awards Committee headed by College of Engineering Dean Rizalinda L. De Leon and UPAE President Adrian S. Arias is seeking nominations for the annual Alumni Engineers Award for 2017.
All you have to do is make sure to check these five(5) things are off on your list:
1. All statements of outstanding achievements must have supporting documents.
2. Nominee must be of proven moral Integrity.
3. Nominee is available to receive the award during the 18 November Homecoming. (This may be waived for the Global Engineer Award.)
4. Nominee should not be a current UPAE Board Member.
5. Nominee must have maintained linkages with the Department, College, University and/or the Country.
Here's a list of Guidelines and Criteria to help you think of more people who deserve a nomination!
Download this Nomination Form and nominate all those you believe in!
Deadline for Submissions is on September 30, 2017