UP Alumni Engineers Ingenium 2017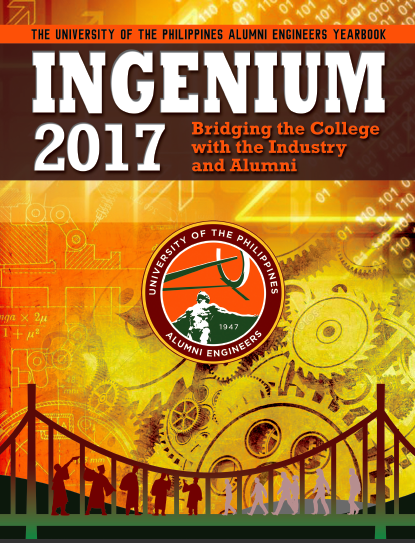 The University of the Philippines Alumni Engineers just released a yearbook!
Here are some accomplishments of UPAE in 2017!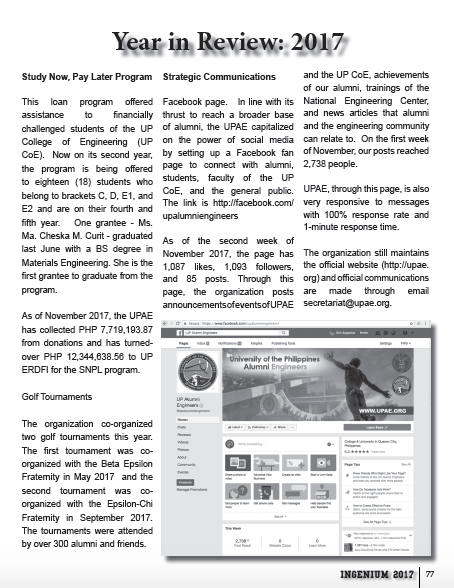 This year, UPAE was able to organize two successful golf tournaments!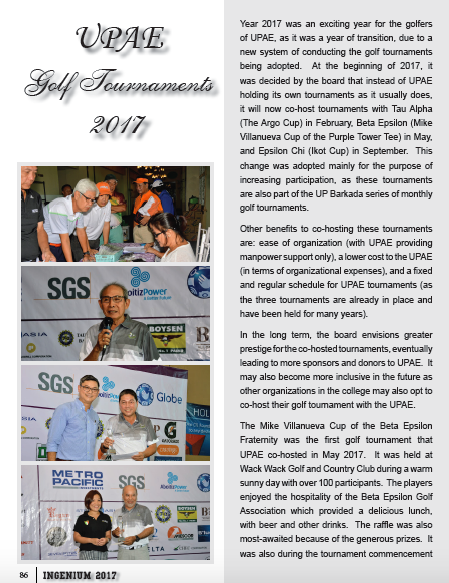 UPAE got to gather more often this year and build stronger ties through fellowship nights. The Industry Immersion Program was helpful in bridging students to the real environments of an engineer.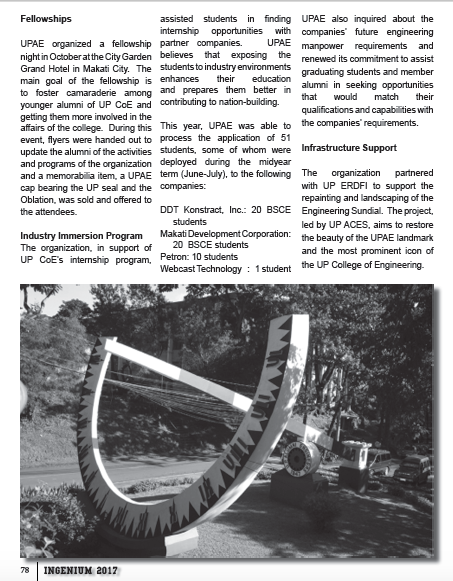 2017 was another successful year for UPAE's SNPL Program which helps financially challenged students in the College of Engineering.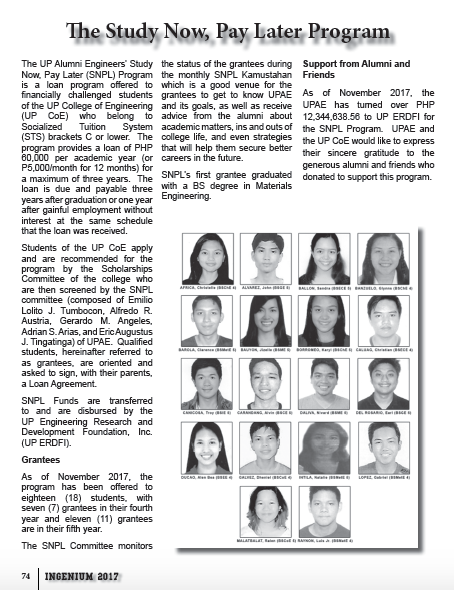 And of course let's not forget the event of the year: The UPAE Homecoming 2017!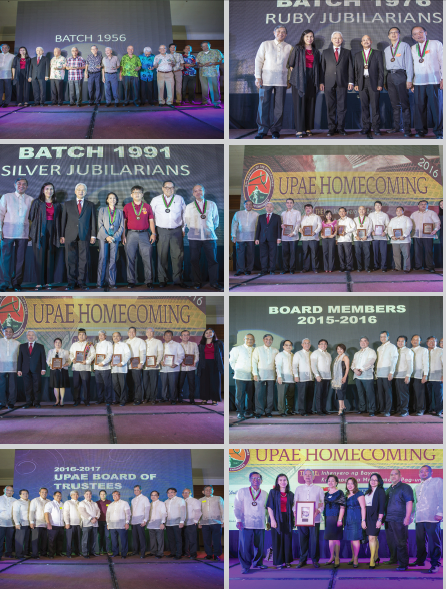 See more photos of Alumni Homecoming
The yearbook also contains a list of all 2017 graduates of College of Engineering, pays respect to alumni who have passed away, and allows you to get to know the UPAE Board of Trustees. The book closes with a list of College of Engineering awardees through the years.
Download the year book and see it for yourself! UPAE Yearbook 2018